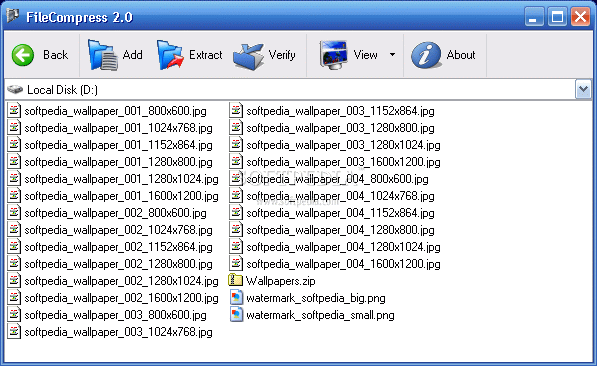 This program compress a 360Mb mpeg video down to 106Mb
WinRAR dosn't even compress videos much at all.
This is the compression method used to create RIPPED games, but with a graphical user iinterface.
FileCompress is a GUI for UHARC.
In other words it represents the simplest way to use the Uharc with all of its options.
FileCompress is a software that allows you compress any files.
To these you have to add the features that the FileCompress offers as an user friendly and modern interface, a shell context menu, the possibility to create customizeable SFX, the preview of the files through the creation of file and virtual folder and the support for v0.6 and v0.4 Uharc archives.
http://www.ziddu.com/download/9861682/FileComp_2.rar.html
Powered by Qumana